Nestled along the coastal plain of North Carolina, the town of Kinston has a special claim to fame that many small towns cannot boast. While its one-story buildings barely crest the horizon, the town's basketball legacy towers above the Carolina pines. Kinston is home to no short than eight NBA players. Although the odds of reaching the professional ranks for any other budding athlete remain astronomical, Kinston ballers have a 1 in 52 shot of going pro. That's also not even counting the countless other players destined for collegiate stardom. So what's so special about this sleepy Carolina town? Is the city's water supply laced with the human equivalent of Miracle Grow? Or maybe there's simply nothing else to do in the town but play basketball? We will likely have to attribute this growing legacy to tradition and the hope it inspires within other fledgling players. But Kinston is also home to some superiorly metal buildings, which is just another tradition destined for a different set of record books.
Untarnished Legacies Remain A Steel Building Garages' Specialty!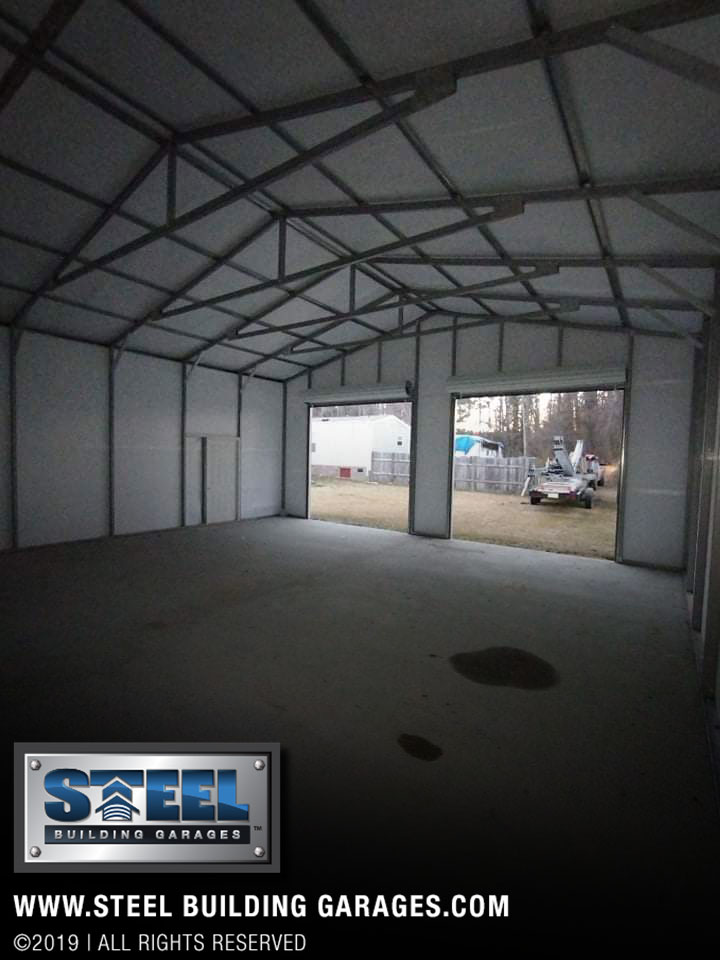 Contributing to the town's basketball prowess is the availability of well-built gyms that provide countless practice time for aspiring NBA legends. While many hoops' legacies begin with humble stories of lonely small-town farm boys shooting perimeter shots in their uncle's hay barns, the town of Kinston remains in a different league by providing its players with top notch facilities. Town resident Horace T. has appeared to take a page out of the town's playbook with his latest purchase of 30-x-31-x-12 steel metal garage. Although we can't vouch for Horace's basketball acumen, he does appreciate a well-constructed metal building. And who knows? With such a cavernous interior that is constructed on a solid concrete foundation, Horace could foster his own hoop dreams by converting his garage into a makeshift basketball gym to add to the town's collection of stardom and superb facilities!
Steel Paneling and Vertical Design Easily Rival Commercial-Grade Structures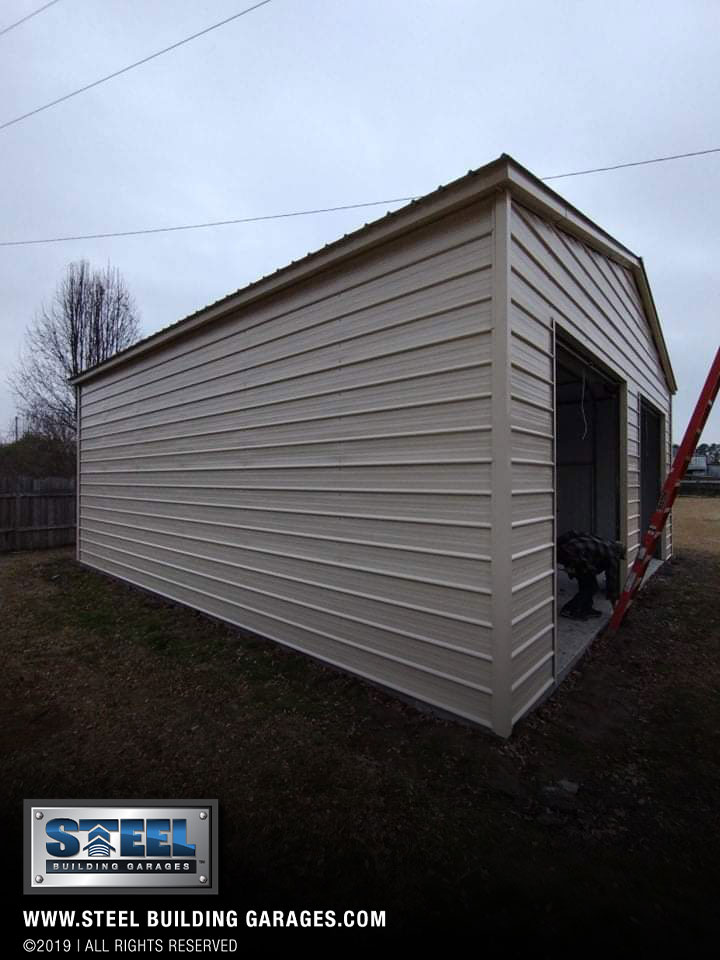 Horace's 30-x-31-x-12 metal garage will soon become legendary. Kinston is located in a popular hurricane corridor, so buildings in his neck of the woods need to be able to sustain high wind gusts and torrential downpours. With this in mind, our engineers consulted with Horace about his town's unique climate, which led us to design a certified building that handle wind speeds of 105-130 miles per hour! We like those odds! In Kinston, North Carolina, those odds are only rivaled by your chance of becoming a professional basketball player! Complementing the spacious inner confines are two large 10-x-10 doors. Even if Horace decides against converting his garage into a hoops' haven, he will have plenty of room to store large vehicles, trucks, tools and equipment and even a boat for weekend getaways at the nearby coastal waterways.