Customer satisfaction and attention to detail are bygone traditions in the steel manufacturing business. In an era obsessed with cutting corners and delaying smaller orders in favor of more lucrative bids, customer satisfaction has become an afterthought instead of a priority. Steel building engineering and installation is unlike any other industry in that it relies on the whims of nature and uninterrupted supply chains for timely order fulfillment. Larger orders are no exception and require deft engineering and open lines of communication with clients. At Steel Building Garages, we work closely with customers to apprise them of changing order dynamics to ensure timely completion. Once orders are completed and shipped, we're never too far away as our building engineers work closely with installers to work around potential hiccups. Recently, we ran into a small impediment during 100×40 commercial building install in Shallotte, N.C.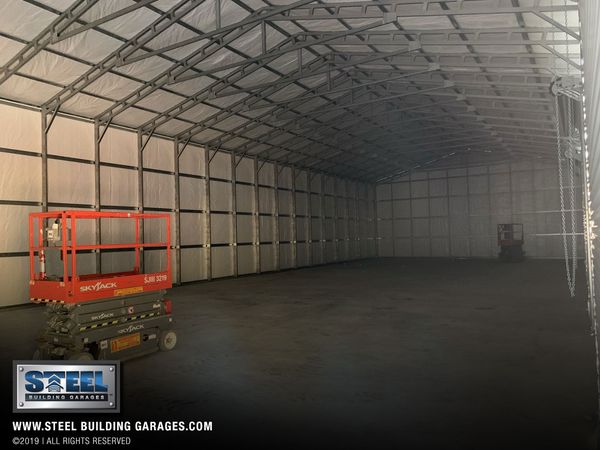 When crews arrived on the scene, the installers quickly ran into a foundation problem that required immediate addressing. During the location's site prep work, it was discovered the concrete pad was just under the 100×40 building blueprint. Instead of packing up shop and calling it a day, our installers simply built around the concrete pad to accommodate the shortfall in concrete. Many installers would've simply gave up and went onto an easier install site and forgotten about this larger 100×40 commercial building. Communication is key any in remote construction work. Open lines of communication must exist to work out logistical issues and kinks that might arise in such complicated builds, such as these. "You just don't see that anymore," said Blankenship. "These guys really went the extra mile here." As a reminder, Steel Building Garage can install on any flat surface, including concrete, pavement, grass and dirt. We do not, however, provide foundation work, which must be completed prior to the arrival of the installers.
"You just don't see that anymore," said Blankenship. "These guys really went the extra mile here."

Mr. Blankenship of Shallotte, N.C.
100×40 Commercial Buildings Ideal for Manufacturing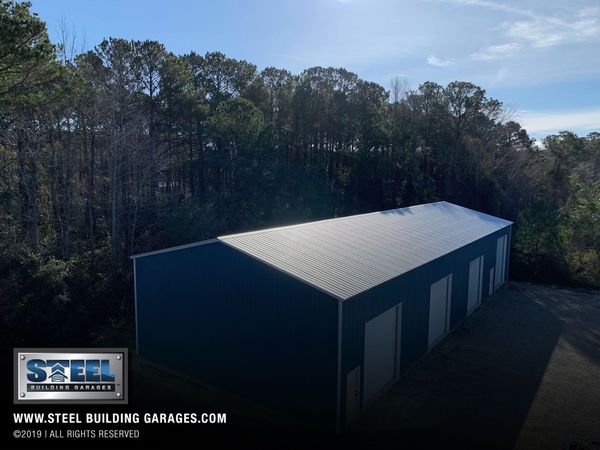 Modern steel building manufacturing is a multistage process. Building advisors must work closely with clients to relay building specifications to engineers, to ensure their metal garage or carport surpass all expectations. Barrages of emails and phone calls are common during the consultation stage. After all, we want to make sure we get each order correct and untampered. All documentations are documented and stamped with an engineer's seal of approval for purposes of transparency and accuracy. Our experienced metal fabricators then use computer assisted machinery to render precision quality work at every phase of manufacturing, including doors, windows, roof and paneling. Once completed, every nut, bolt and steel panel is loaded onto to a truck to be delivered to the customer. But our work doesn't stop there. Our installers jump into action to arrive at your residence in a timely manner to begin the install.